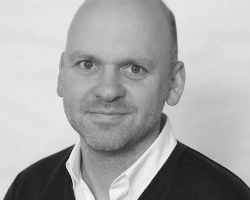 Thomas Zervos 
Serviceplan, House of Communication
General Manager
Milestones in the career of Thomas Zervos, born in 1973, are management activities at BBDO Interone, Proximity London and Jung von Matt / Elbe. Since 2011 Thomas Zervos is General Manager of the Plan.Net Group and additionally since 2014 General Manager of the Serviceplan House of Communication.
Thomas Zervos has extensive experience in International Brand and 360 - Communication Strategies for Automotive, Finance, FMCG and Retail. Thomas Zervos worked about 8 years for BMW in all communication matters: Brand, Campaigns, Offline, Online, CRM, Mobile and eBusiness. Furthermore Thomas Zervos supported clients like Mini, Mercedes, Nivea, Adidas, Google, etc.
Expert for:
Strategic Brand Consulting, Development of Client- and Market- Conquest Strategies, Product Service Portfolio Preparation, Brand Model Development and Brand Positioning, Marketing, Advertising and Communication – Events