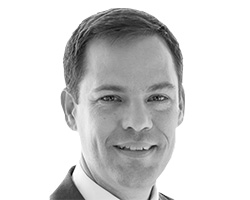 Moritz Hagenmüller
Accenture Strategy
Managing Director

Moritz is a Managing Director at Accenture Strategy and the industry lead for Retail in Austria, Switzerland and Germany as well as the EALA lead for Digital & Mobility in Consumer Goods & Services.
Moritz has many years of management and consulting experience, driving digital transformation and establishing innovative new businesses.
Before joining Accenture, Moritz was a Managing Director, board member and shareholder of retail, media and Internet companies. He also has a track record as an industrial advisor to leading private equity and venture capital funds.
Expert for:
Strategy, Business Modelling, Venture Capital, Retail and Consumer Goods