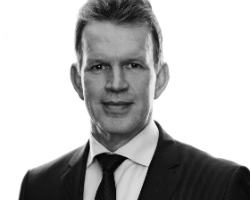 Jörg Pretzel
GS1 Germany GmbH
Chief Executive Officer
In 2003, Joerg Pretzel became sole CEO of GS1 Germany GmbH. Since then, he also represents the company, well-known especially for the EAN barcode, on an international level in the Board of GS1 and as Co-Chairman of GS1 in Europe. As CEO of the affiliated company EECC, he advocates for the EPC / RFID technology.
From 1997 until 2003, Joerg Pretzel was CEO at Herlitz PBS AG and Uvex GmbH. Before then, he worked for 15 years at A.C. Nielsen GmbH, last as CEO Central Europe as well as Vice President Sales.
Expert for:
Content-wise Verification of Business Cases, Management of huge (international) Projects, Internationalisation, Technology Trends