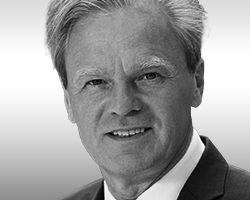 Diethelm Siebuhr
Nexinto GmbH


Chief Executive Officer



Diethelm Siebuhr is CEO of Nexinto GmbH (formerly Easynet GmbH) since 2004. He has more than 25 years of experience in the TIMES market in senior positions, focusing on international business and business development.
His special area of expertise is the successful implementation of IT Sourcing Solutions and Managed Services into corporate strategies. During his career, he has worked for several high-profile enterprises such as Siemens, Telenor and Tiscali. Diethelm Siebuhr is a Physics graduate of the University of Kiel and holds a management degree from the Duke University (USA).
Expert for:
IT Strategy