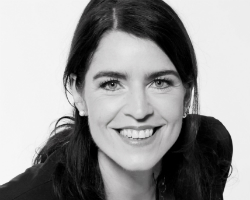 Christiane Adler
redblue Marketing GmbH
Head of Brandcommunication
Christiane drives the brandbuilding and communication process for new business in the organization. Among her responsibilities are positioning of new brands and developing the omni-channel communication for these brands. Based on the strategic positioning of a brand, she sets up brand architecture and design and develops integrated communication strategies towards targetgroups and touchpoints. She has introduced operational marketing processes in new country organizations and accompanied the launch of Media Markt in 7 major countries.
Expert for:
Brand Architecture & Design, Brand Communication, 360° Campaigns