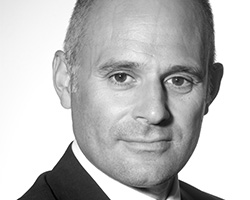 Dr. Arnaud Mende
Arnaud Mende GmbH
CEO

Dr. Arnaud Mende founded Munich based PeopleInvest 2001. Exactly ten years later the company was given his name: Arnaud Mende GmbH.
He can draw on more than 10 years of experience in managing banks and financial services firms (e.g. Sal Oppenheim).
He disposes of more than 10 years of experience in executive search and over 15 years in management assessment.
He was senior partner at leading international consultancies (e.g. Heidrick & Struggles, Russell Reynolds, The People Group) where he was responsible for placing top management positions and for management assessment.
Expert for:
Business Model, Performancemanagement, Recruiting, Teambuilding, Human Ressources, Aufbau- und Ablauforganisation